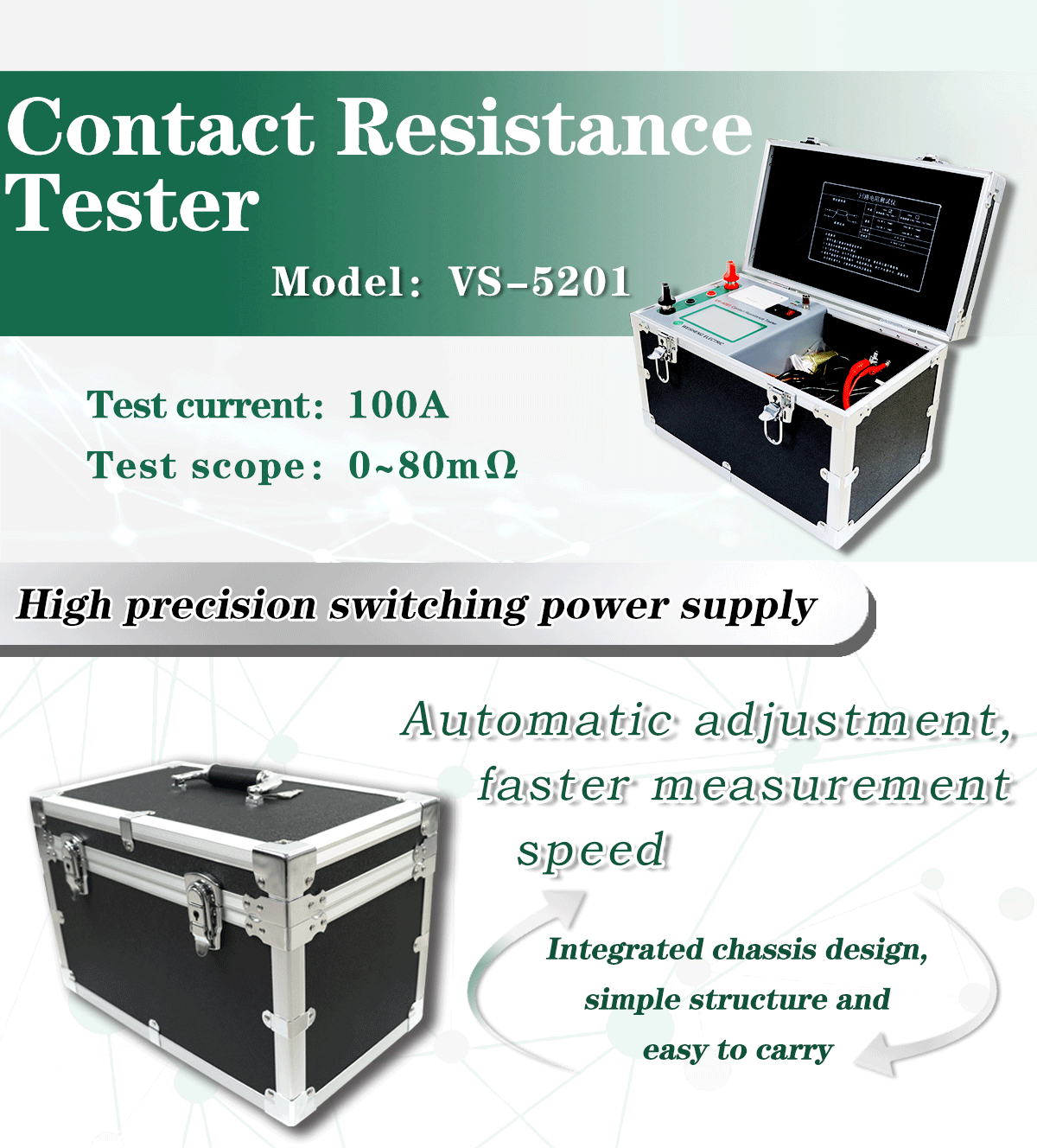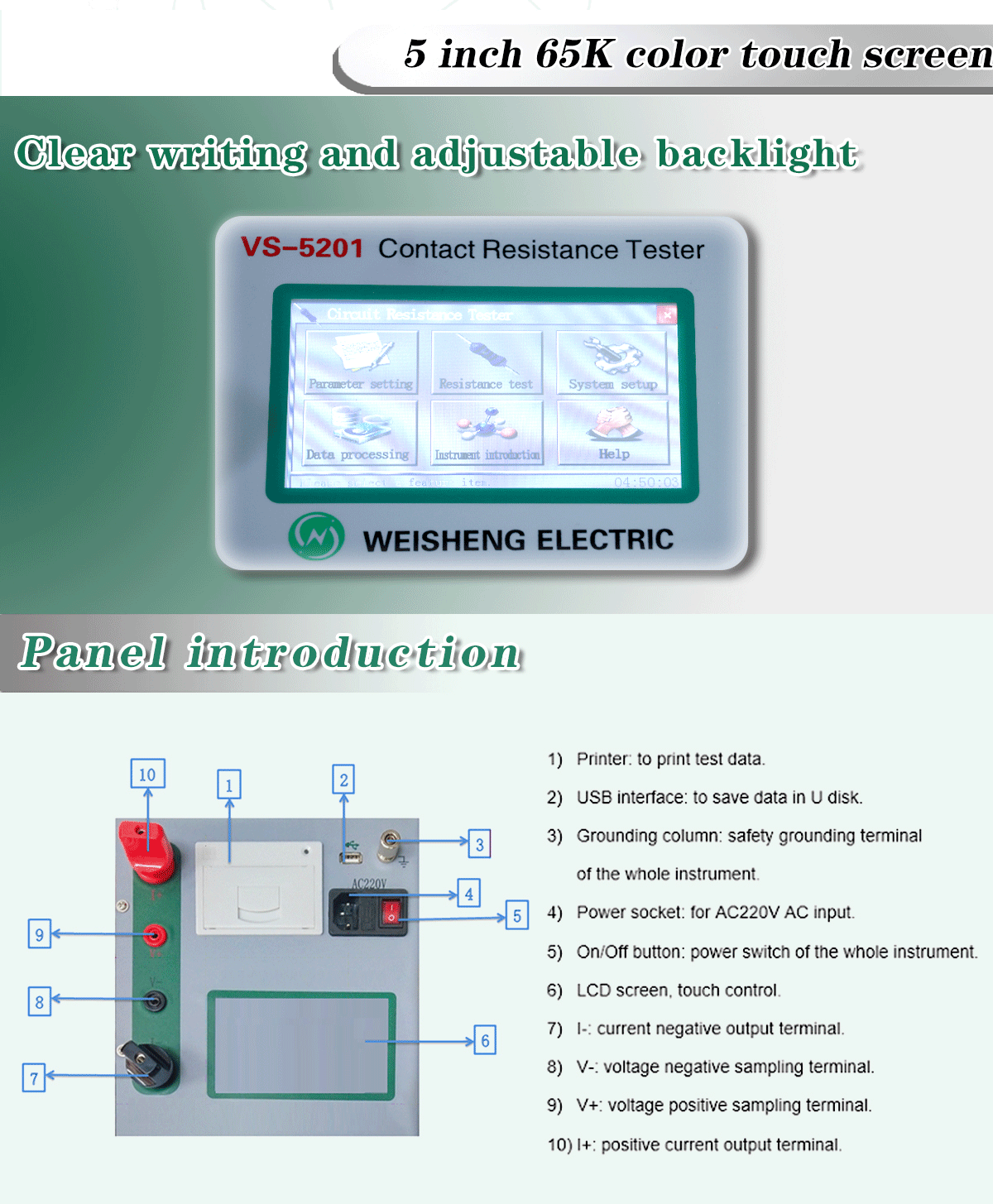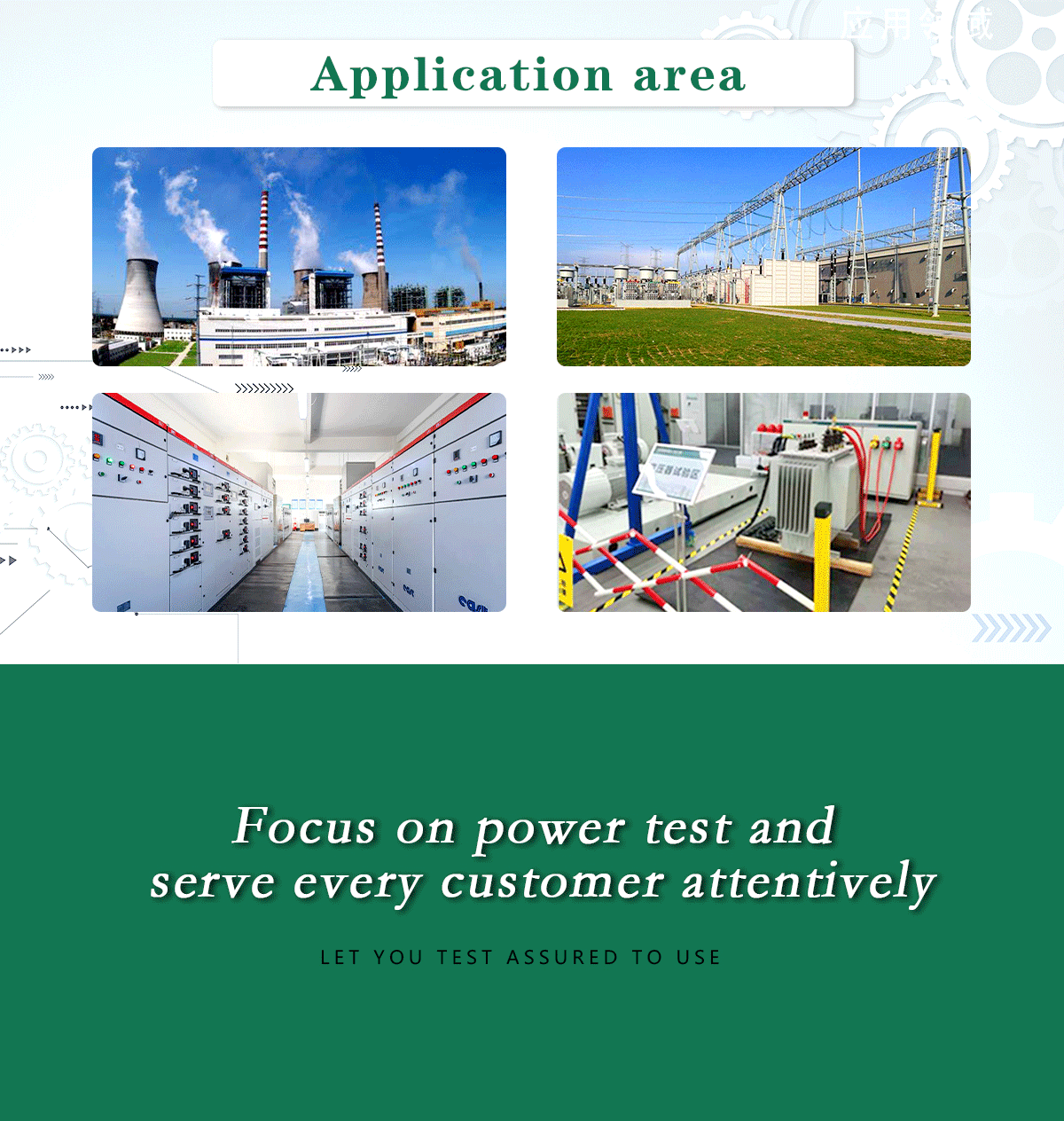 ■ circuit resistance tester features
▲ the test current is large, which fully meets the standard requirements for testing contact resistance.
▲ high output voltage, wide measuring range, up to 100m Ω.
▲ the test current comes from the high-precision switching constant current power supply, which does not need manual adjustment, and the test is fast and accurate.
▲ the four terminal wiring method is adopted to effectively eliminate the influence of the test line resistance on the test results.
▲ the test speed is fast, and the data is displayed in about 3 seconds.
▲ it works continuously for a long time, with overheating protection circuit, and the instrument is reliable and stable.
▲ simple operation and light weight, suitable for field operation.
■ technical parameters
▲ test current: 100A (vs-5201), 200A (vs-5201a), 300A, 600A
▲ range:
● 100A gear 0 ~ 50 m Ω, 200A gear 0 ~ 20 m Ω
● 0 ~ 10 m Ω for 300A and 0 ~ 3 m Ω for 600A
▲ resolution: 0.01 μ Ω
▲ accuracy: 0.5% ± 0.2 µ Ω
▲ output voltage: dc10v
▲ working mode: 100A continuous, 200A, 300A, 600A one minute
▲ power supply: AC220V ± 10% 50Hz
▲ power consumption: 5500w
▲ service temperature: - 20 ℃ ~ 40 ℃
▲ relative humidity: ≤ 80% RH, no condensation